August 20, 2018
Lancaster, PA  – Paramount Management Group announced today that Jeremiah (Jerry) O'Connor has been named its new Business Development Manager for Financial Institutions reporting to the company's Sharenet business unit. Jerry joins the Paramount family with several years of ATM industry experience.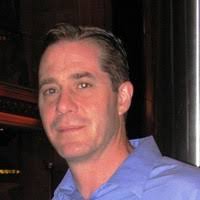 "Adding Jerry's expertise and experience in the ATM Industry demonstrates our continued commitment to strengthening our leadership in serving the Financial Institution market," said Jorge Fernandez, Chief Development and Marketing Officer at Paramount. "Paramount has experienced significant growth over the last few years establishing ourselves not only as a viable alternative in the ATM space but also as a leader in developing innovative solutions that help our customers run their businesses more effectively. We will continue to seek and add experienced individuals like Jerry to our team to further expand our coverage and to better service our customers.
As Business Development Manager, Jerry will be responsible to expand Paramount's solutions for financial institutions throughout the United States and helping expand the company's Sharenet business unit, which Paramount recently acquired to serve the needs of financial institutions.  
Jerry has many years of business development experience in the ATM Industry.  Prior to joining Paramount, he served as Senior Account Executive for Federal Protection, a leading NCR Value Added Reseller in the Midwest. He previously served as Business Solutions Manager for Diebold, helping to expand Diebold's business with leading Financial Institutions.
"I am extremely excited about joining the Paramount/Sharenet team at this stage of the company's growth. Selling to Financial institutions requires a specific skill and a thorough understanding of this market's unique requirements, which varies vastly from traditional retail ATM deployments. The Paramount team has demonstrated to thoroughly understand the uniqueness of the FI Industry and the investments being made to strengthen their presence in the market are a testament to their commitment to servicing the needs of FIs.  I look forward to contributing towards the further growth of the company and to joining the dynamic team that the company is building," commented O'Connor.
ABOUT SHARENET — A subsidiary of Paramount Management Group, Sharenet is a leader in providing ATM outsourcing solutions to financial institutions. Founded in 1994 by 10 New York credit unions with the goal of sharing expenses and profits while expanding their ATM network, today the company prides itself on providing credit unions and community banks throughout the United States and Puerto Rico with full-service, turn-key ATM services with the highest quality customer service at an affordable price. Sharenet alleviates the operational headaches involved with managing ATMs. Visit www.sharenetatm.com for more information.
Contact Information:
Jorge Fernandez
Chief Development and Marketing Officer
786-877-1624
jfernandez@paramountmgp.com
www.paramountmgp.com
www.sharenetatm.com
2018 Paramount Management Group, LLC. All rights reserved