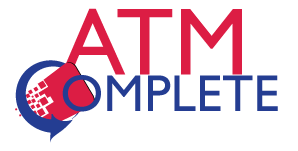 A financial institution's priorities should be focused on servicing their customers, improving their profitability, and developing their core business. Traditionally, operating a fleet of ATMs has not been a part of that core business which also forces these institutions to redirect capital, resources, and efforts in what has become a distraction. Adding to these challenges is the ever-growing complexities of keeping up with industry and government regulations, as well as keeping up with technological innovations.
Sharenet frees financial institutions from all of this through our ATM Complete outsourcing program—a simple and flexible suite of services that takes the current and future requirements of our customers into consideration. Every financial institution has a unique strategy with regard to their ATM fleet, from offering complex and advanced functionalities, such as image deposits through their ATMs, to simple cash dispensing and surcharge-free access for their customers. Regardless of your current and future needs, Sharenet can customize a program(s) to meet each of these requirements.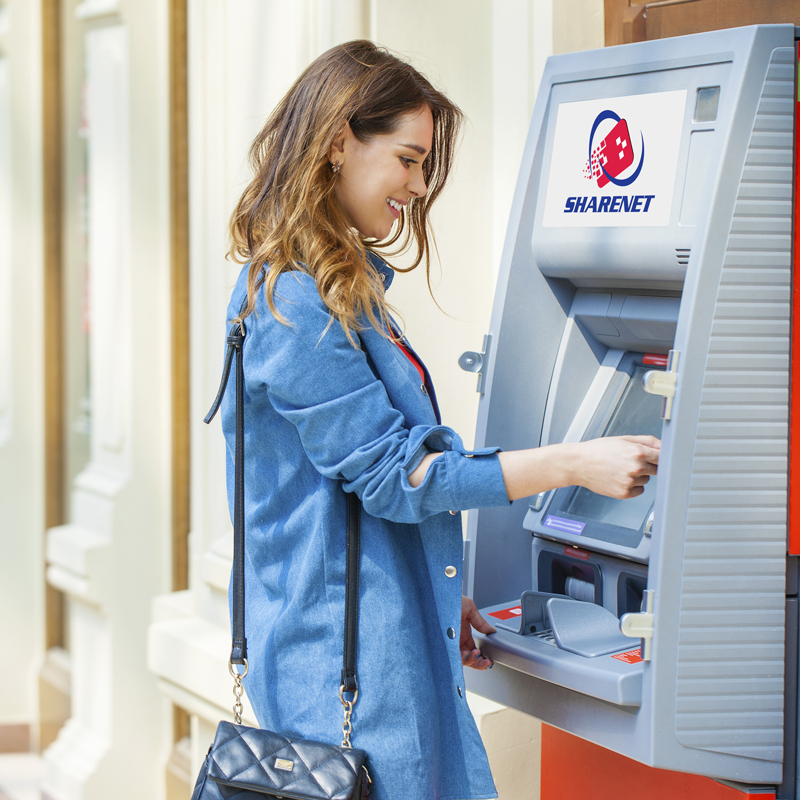 Our suite of services includes:
ATM equipment: We work with all the major manufacturers and can either include the ATM equipment as part of our offering or resell the equipment so you can take advantage of our discounts.

ATM services

:

 We offer all of the services necessary to effectively operate an ATM—from 7-days-a-week maintenance to transaction processing, monitoring, cash, and armored services, to installation and staging.
Protection from obsolescence

: Our ATM Complete program protects you from equipment obsolescence by guaranteeing that the ATM will always remain compliant with the latest generation of software and industry standards.

Operational excellence

: Having equipment that is operational and ready to serve their customers is of utmost importance to financial institutions. Sharenet understands this and stands behind our services through a guaranteed Service Level Agreement (SLA).
Advanced functionality

: Financial institutions are looking to expand their service offerings through their ATMs or self-service terminals. Sharenet offers advanced functionality, such as deposit imaging, which may be available at the branch and off-premise locations to reduce operational expenses related to handling these transactions.

Surcharge-free access

: Offering surcharge-free access to their customers is of paramount importance to financial institutions. Sharenet offers our customers the ability and convenience of accessing thousands of surcharge-free ATMs throughout the United States.

Automated ATM reconciliation: Sharenet's proprietary ATM reconciliations system frees up your staff while creating a complete ATM balancing including an audit trail and tracking system.  CLICK HERE TO DOWNLOAD ATM RECONCILIATION INFORMATION SHEET.
Our ATM Complete program is available as an all-inclusive program whereby Sharenet will provide the ATM equipment, plus all the associated services operating the ATM under your brand with an associated SLA or provide a-la-carte services based on each institution's needs. Our goal is to free you from the capital and operational requirement of operating your ATM program. Each program is customized to YOUR needs.