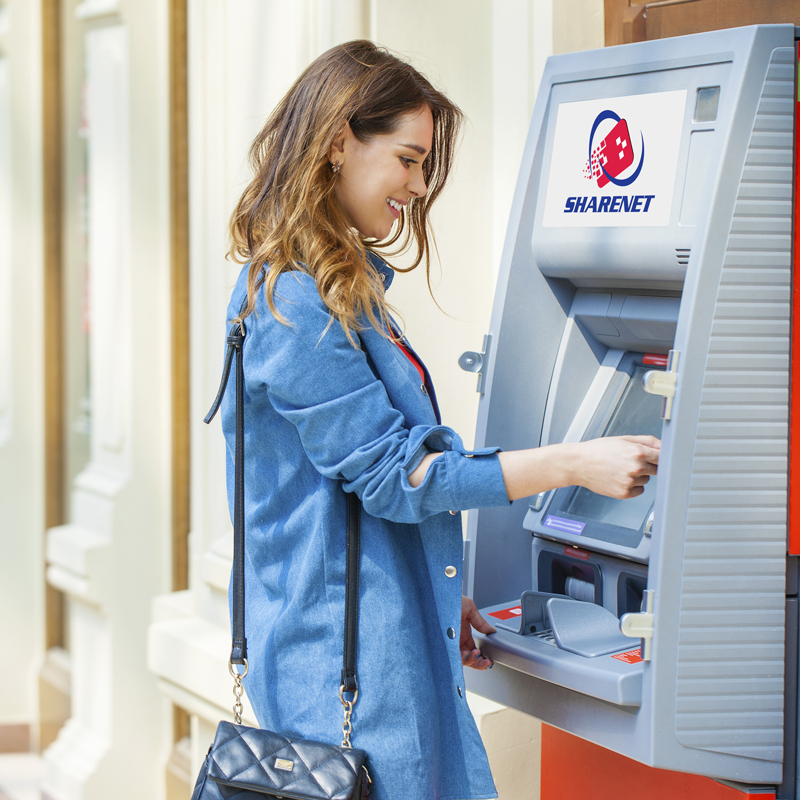 Deposit Imaging
Financial institutions are facing increasing pressure from customers in providing not only convenient access to their accounts but also for the ability to perform additional transactions at the ATMs beyond a simple withdrawal. More and more customers are demanding that their financial institution gives them the convenience of making deposits at ATMs, not only within their branches but also in remote, strategically placed locations close to home or place of work. By partnering with Sharenet, your institution can easily and cost-effectively offer check and cash deposit imaging to your customers.
Overview
The ease and convenience of using ATM deposit imaging will appeal to both current and potential customers. There's no need to fill out a deposit envelope, saving customers time and effort, and they can be assured their deposit is secure.
This solution works with image-enabled ATMs to capture a customer's check image. It then determines the check amount, assesses image quality, and transfers ATM deposit images and related transaction data to your central processing site. Deposit imaging speeds up the posting process and reduces back-office costs. You can also improve customer satisfaction, expand your customer base and integrate remote deposits into your current source capture system.
Features
Grow your market inexpensively:

ATM deposits enable your financial institution to establish a presence in new geographical markets without incurring the expense of building a branch office.

Reduce ATM service costs:

Eliminate daily trips to pick up deposited checks at ATMs.

Increase customer satisfaction:

Give customers the convenience of depositing checks on their schedules, not necessarily during branch hours.

Mitigate fraud:

Eliminate "empty envelope" fraud, one of the most common types of ATM-related frauds.